LIVE – METALISM
BUSINESSS
HOME > Business Introduction > Casting & Design
To make excellent final product needs excellent planning. Casting shape is made using 3D-CAD which can accurate reproducibility even with complex shape product. Simulation by FEM (Finite Element Method) for study of solidification and flow of molten metal is made. Unreasonable and wasting manufacturing process can be avoided based on casting design and tracing the process utilizing result of study and 3D model. To materialize "Accuracy" we share the work style of pursuing "The height of precision."
Design ability
Sophisticated design ability creates high quality products.
Designing support system
(Casting simulation)
Proposal for making canning structural parts by cast and/or proposal for changing shape to make reasonable cost also can be made. Recommendation of most suitable shape by cast can be made taking on account of customer's original design based our experience of casting shape and also merit only cast product can be enjoy. Data made for this shape recommendation will be used for casting simulation and molten metal flow and solidification can be verified in advance to accrual production.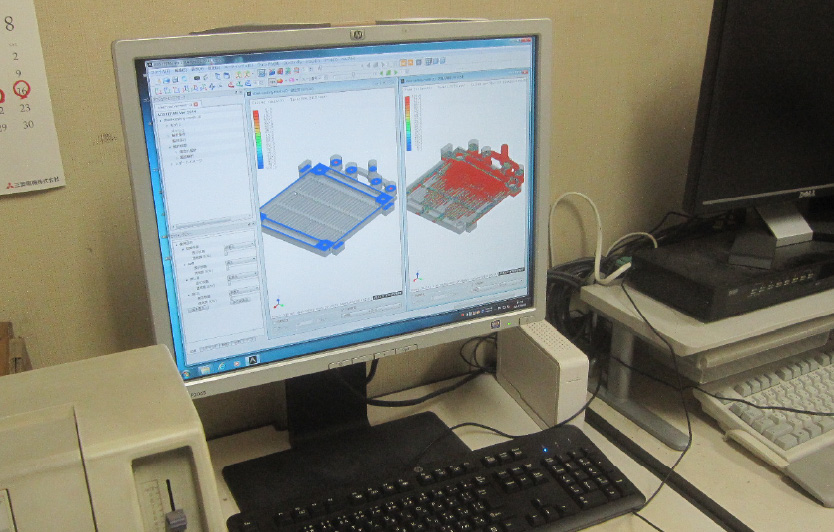 Compatibility of data with any format
Any kind of format can be made for exchanging CAD data with customer. Not only 2D DXF data but also 3D data such as Parasorid or IGES can be used for data exchange and the data or drawing received from customer can be used in our system.
Severe security for the data is assured using coded file by e-mail or using ROM and sent by post etc.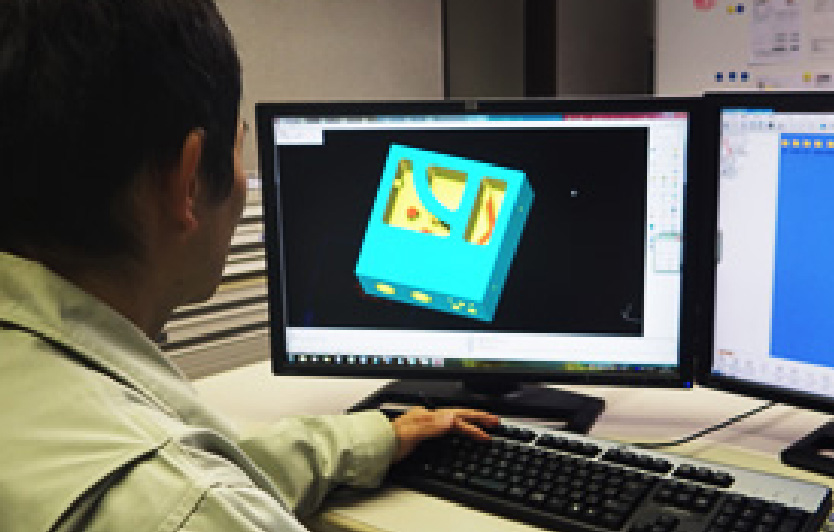 Further information of metal and alloyWe would be happy if we could be of your assistance through our various investigation and characteristics test. Please do not hesitate to contact us.
PRODUCT RANGE
Product Range
Accumulated R&D effort and crystallization of refined technology.