Responding Customer Needs with Developing Special Alloy.
World Leading Manufacturer of Low Thermal Expansion Alloy.
LIVE – METALISM
Metal products can be seen everywhere in developing industry without pause. Metal products which fulfill required roll is indispensable. To bring out characteristics and attraction of each metal at the maximum level, we called this thinking as "Live Metalism". Live means alive, active, vivid and real. We always ask ourselves "Do we make use of material characteristics enough? i.e. do we able to fulfill customer's satisfaction for their requirement to metal product? This is our lifeline of our company and based on this thought we are trying our best to develop products. If our customer satisfied with our product quality they become vivid and so do we. This synergistic effect should be the driving force for us to develop our future. This is so we call "LIVE – METALISM" and we will continue to challenge it.
I Cast Steel
(Alloy development, Cast steel, Ingot, Machining and Surface treatment)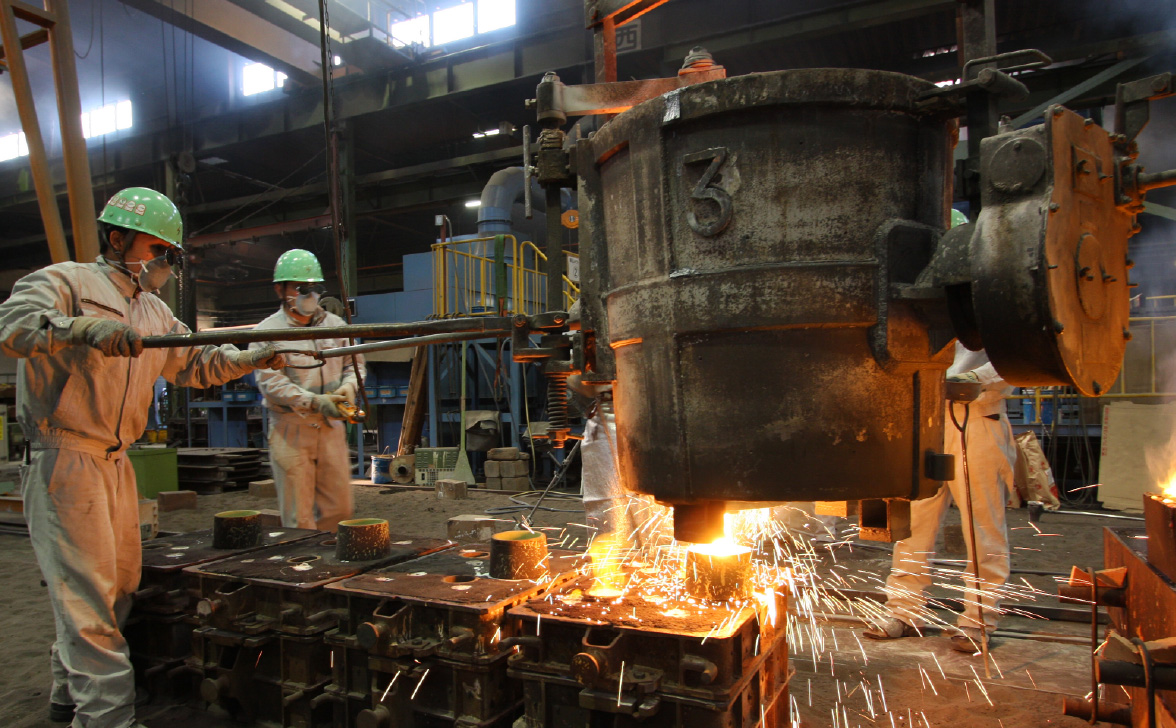 Our business is so called "Casting" however, highly sophisticated research is required as high temperature molten metal should be aimed and formed precisely according to the designed dimension. Quite complex combination shall be consider i.e. when high temperature molten metal solidify by cooling as it shrink and dimension change three dimensionally and also ratio of shrinkage is differ with size, shape and thickness and grade of alloy etc.
Gas and oxides generated during pouring molten metal to the mold is quite different from what happen in our daily circumstances as chemical reaction occurs at very high temperature.
Casting design based on solidification theory at high temperature and dimension control is the most important thing. We have many high frequency furnaces such as 30kgs, 50kgs, 100kgs, 700kgs, 1t and 3t, which make palm top size to 5t product casting possible. We have domestic and overseas casting plants who we have made technical guidance in many years. Wide variety of cast steel is available such as not only our major low thermal expansion cast alloy (invariable alloy) but also heat and wear resistant cast steel, stainless cast steel, cast iron such as FC, FCD and also nickel based alloy which need high level casting technology through our network. If you have some problem of material currently you use, it might be solved by utilizing our R&D ability of investigation of your problem and our recommendation for material, new product with solution can be made through our network. Value added function will be available and best match solution for your company can be made from us.

II Material Fabrication Div.
(Steel forgoing, Rolling product, Wire drawing, Welding rod, Centerless polishing)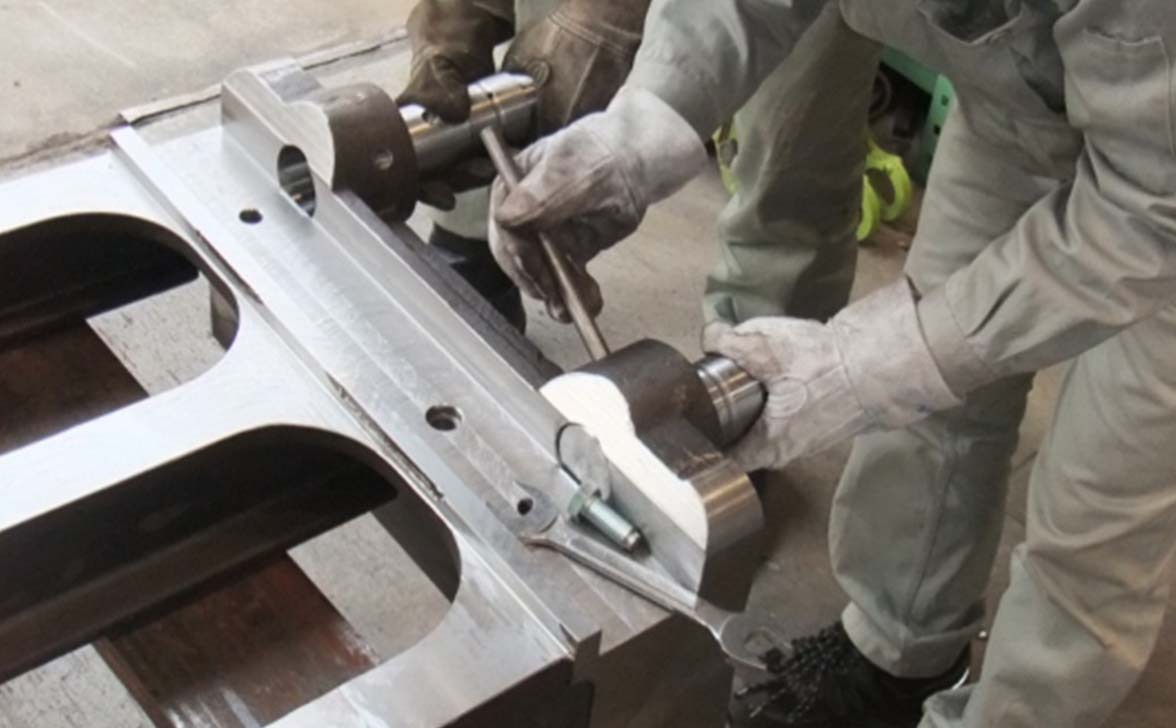 Special feature of our material fabrication is value added products by plastic processing such as forging, rolling, wire drawing and if necessary machining and surface treatment can be made by our capable group of engineers in our division.
Cast steel product and ingot is able to supplied through by not only our Mie plant but also our domestic and overseas network consist of 10 companies.
In this division, not only ferrous cast and forged steel but also nonferrous such as Tin, Cupper and Titanium alloy are covered.
For those various material is not only machined and surface treated but also assembled according to customer's request.
In this division as well, our engineers is capable to recommend best match to our customer based on those knowledge and data for plastic processing and machining processing, surface treatment technology cultivated by our R&D.